LA street art made its way to London last week with Letters From America, a pop-up exhibition held near the Advers offices under a railway arch behind Cargo in Shoreditch.
The exhibition curated by LA's Corey Helford, featured distinguished street artist, Ron English, famous for his culture-jamming work incorporating popular cultural icons, such as the Teletubbies and Charlie Brown. He also includes advertising in his pieces, subverting popular messages to make people think about the way they consume. All his pieces include his comic trademark skulls.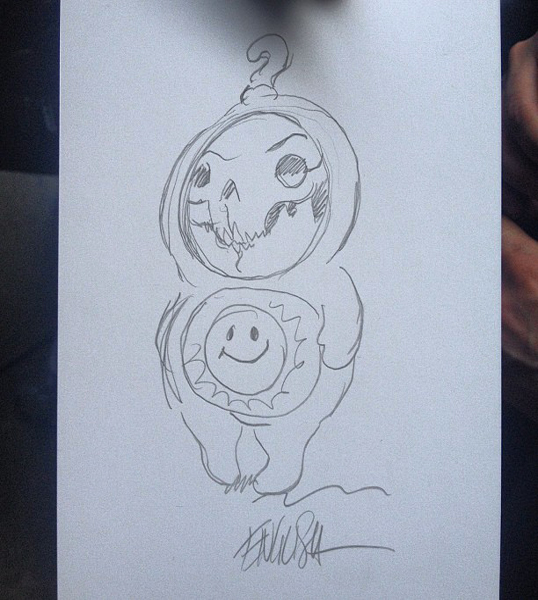 The gallery also featured Risk, an artist from the same generation as English who has taken traditional tagging to a completely new level, manipulating neon lights to create large abstractions.
The piece below is about the desires and aspirations surrounding the American dream. It's made out of neon lights and license plates, which to Risk both represent American icons.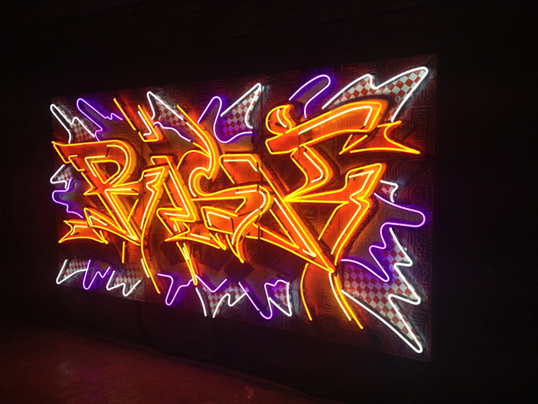 Saber is an American artist known for his political work, he brought a number of his flag pieces to the show in London. Saber suffers from epilepsy and has been denied access to comprehensive health care in America. So, the pieces he brought represent in his eyes the state of the National Health Service in America, whilst also digging at the more general state of the American economy. The texture of his pieces pay homage to Jasper Johns encaustic work but with a spray and freedom of line that brings them completely up to date.
Trustocorp showcased a series of enamel signs with clever plays on words and symbols. One reads 'Emergency, call 666' whilst another reads 'Real men use fists' with a gun crossed out.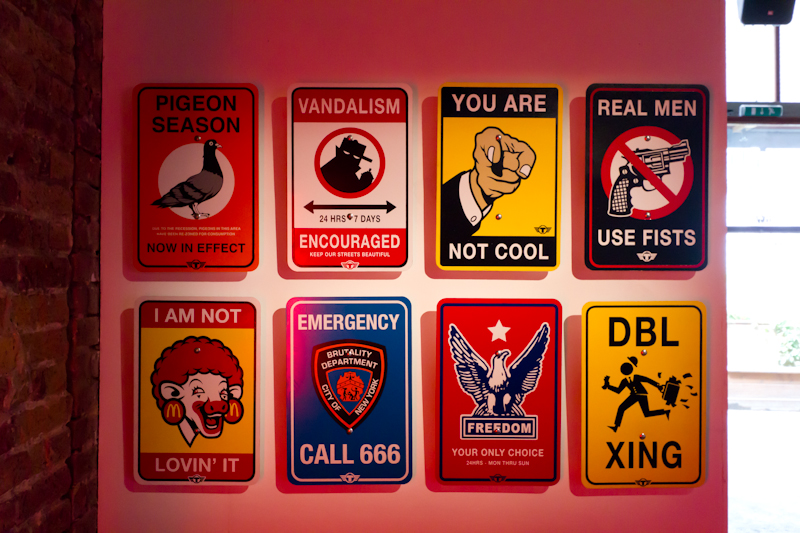 The party held on Wednesday 4th July, kept in theme with the American Independence Day celebrations buy serving up hotdogs and popcorn. The gallery runs until 18th July and all work is for sale at Letters From America – Black Rats Projects, Rivington Street, Shoreditch.
Story by Matt Read